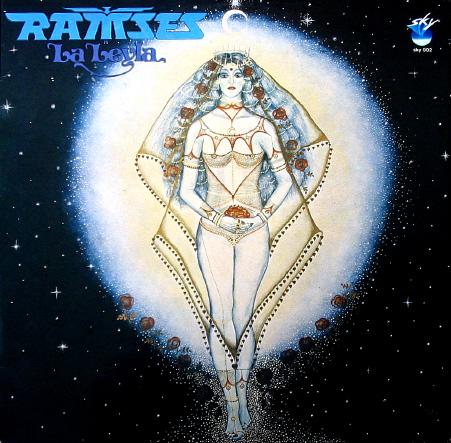 The debut album from this German band who so far has released five albums. The last one not so many months ago.
Ramses was a five piece band on this album with a lineup of guitars, bass, drums, keyboards and English vocals.
No, this is not krautrock. But it is not that far away from being kraut. Take a big chunk of Eloy and mix it together with Jane and Novalis. That is where I have heard this band can be described as. Novalis is on my to do list before the end of this year and I am currently getting some Jane albums. Hence, I am not sure about these references.
For my own sake, I would compare them to a mix of Eloy and the British psych folk scene. Pink Floyd and Procol Harum also springs to me. Add some krautrock to the mix too and you get this album and this band.
The vocalist is very good and the musicians also does a very good job. This album has this typical 1970s sound and is perhaps a bit too dated for some. I very much like their sound. A very warm, cosy sound. The keyboards and the guitars sound deserves praise here.
On this thirty-eight minutes long album, the five minutes long Garden is a great song with a great melody line. The rest of the songs are not that great. But this is still, surprising enough after the first listening sessions where I did not like this album at all, a very good album. The prog rock scene and my hunt for great music has again thrown up a very good band. Hence my happiness.
3.5 points