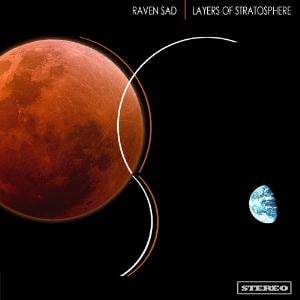 The third album by these Italians.
Somewhat unfairly listed as a Psychedelic/Space Rock band, Raven Sad stretch both their wings and legs on this album. The sound is excellent. The music is what we in the good old days called soft rock. That is ultra melodic soft rock as in long and lingering guitar solos with an ambient feel. The music both reminds me about Pink Floyd's final two albums and the new ambient art rock scene which counts bands like Airbag and Gazpacho. Uber-technical, this album is not. It is rather soaring like a raven heading for the stratosphere. Which is exactly what Raven Sad tries to do on this album.
The overall quality of the music is very good throughout. It is somewhat great too. My gripes is the lack of any really superb songs which would had added the dot over the i here. The lack of variation and the feeling that this album is a bit too slick and like an eel in a barrel of oil is also my gripes here. But this is an overall great album with a lot of great guitar solos and plenty of airguitar material (don't forget to order your special prog rock air guitar from our shop. All credit cards and Paypal accepted). The use of Hammond organs is also very tasty.
Flipping a coin between three and four, the coin ends on a four star. But a weak one.
4 points