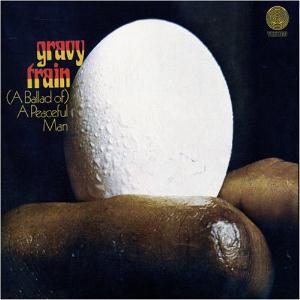 The second album from this English band who release four albums before they split up.
Gravy Train was one of the many British nearly-bands who were chasing fame & fortune as a pack somewhere behind the likes of Yes, Genesis, Black Sabbath & co. They never really made the grade, commercially and artistic.
The band was fronted by the lead guitarist and vocalist Norman Barrett (who later joined Mandalaband). He was helped out by three other musicians who contributed with flutes, saxophone, keyboards, bass and drums.
The sound is very good on this album. It is a bit dated but there is no problems with the sound.
Music wise........ I would put them somewhere between hard rock, folk rock and symphonic prog. There are even some soul on this album. In short; the sound of 1971.
The eight songs on this thirty-minutes long album is really good. Ditto for the vocals too. The flutes and the rest of the instruments are also good. This album is almost a feel-good album.
There is no really great songs here. Nevertheless, I really like this album.
3 points