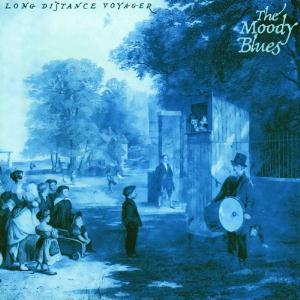 The tenth album from this classical UK prog band.
My fellow reviewers around the globe has hailed this as the final hooray from this great band. The band released six more albums. All of the mediocre of these reviewers are to be believed. I will soon review some of them myself.
Justin Hayward is still behind the microphone and has got help from the ex Yes keyboardist Patrick Moraz, John Lodge, Graeme Edge and Ray Thomas. Those and The New World Philharmonic Orchestra.
The result is a pretty poppy album with a lot of soft strings arrangements, soft vocals and soft music. Very much like 1981 and in the same style as the cover artwork. The music is reasonable progressive with some interesting details.
I am not fully signed up to the brigade who says this is a good to very good album. It is too soft and too wishy washy for my liking. Too much strings and not enough substance. Hence my verdict here.
2.5 points