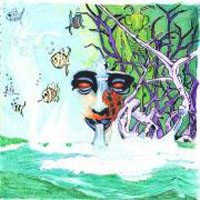 The second album from this Mexican guitarist. His full name is Marco A. Gomez.
We are again collected around in our office where the music of a man and his instruments are blaring out of the speakers. Marco is a multi instrumentalist who does guitars and synths in equal measures. He is helped by a drummer, bassist and another guitarist.
Comparisons can be made with Vangelis and Mr. Oldfield. You get a mix of ambient, classical music and symphonic prog here. One hour of it, to be precise.
Marco does his guitars really well and is highly skilled. His solos is both melodic and clever. The synths is not so good. There is no really good tracks here. It is nevertheless a decent album which will appeal a great deal to the fans of Vangelis and Oldfield.
2 points