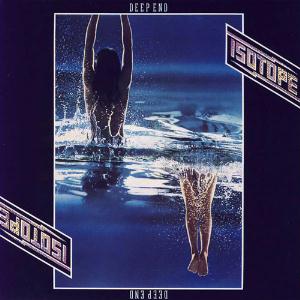 The third and final studio album from this English band.
Isotope was established by ex members of Nucleus and with the help of the bass legend Hugh Hopper. His bass was excellent on their previous album Illusion and I had high hopes for this album. Unfortunate, Hugh Hopper is only involved in one track here. But the excellent guitarist Gary Boyle is still involved on this album. Very much so.
Isotope played jazz/fusion in the same vein as Return To Forever and Mahavishnu Orchestra. That is pretty obvious on this album which is bridging those two bands. There is a lot of the laidback Return To Forever and attempts to emulate Chick Corea's excellent piano playing. The guitars reminds me about John McLaughlin.
The music on Deep End is pretty laid back. It is also more jazz focused than fusion focused. There are some good piano, keyboards and guitars here. The bass and the drums is thundering around in the background. This album does not really have that much exciting and interesting jazz though. The band is following a very wide path here without really trying to create anything original or even exciting. This is a jazz album, no less and no more.
This is still a good album though, well worth checking out for those of you into jazz and fusion.
3 points