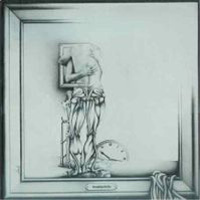 The one and only album from this very obscure German band.
The album was released on LP in 1983 and on CD by Garden Of Delights in 2004. They have also released a box with this band.
The band set out to do commercial symphonic prog and that is what we find here. Take the more commercial songs from Yes and the Gabriel era Genesis. This is where you find this four piece band. Their line up was keyboards, English vocals, bass, drums and guitars.
The sound varies from really bad to very good on this seventy-six minutes long album. That is something I don't really like. Worst of all is the lack of quality. The songs are pretty awful and that makes this a very bad album. It is nothing less than a turkey, this album. Terrible is a word that covers this album. Terrible.
1 point