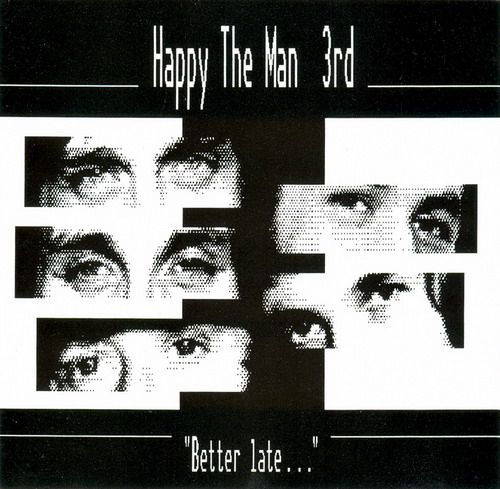 The third album from this US symphonic prog rock band.
The band was dropped by their record label before the release of this album and it did not see the light before many years later.... or so. I am not an expert on their history so I may be wrong. I think it is safe to say that the music on this album was as popular in 1979 as a fox in a poultry farm.
The music on Better Late... is a mix of fusion, a bit jazz and a great deal of symphonic prog in the Camel vein. One of the songs here also ended up on a Camel album. I am not surprised. Half of the music here is instrumental and the rest has vocals on it. The vocals are good.
What made Happy The Man such a cult group, they still are, is their fusion symphonic prog. There is a lot of elegant fusion in their take on symphonic prog. Imagine a jazzy Genesis. That is what this band is.
The overall quality is good throughout. I am not particular fan of this album as it is suffering from a bit bad sound and anonymous songs. It is still a good album well worth checking out. Everything from this band should be checked out.
3 points